The European Education and Culture Executive Agency (EACEA), together with the European Commission, organises an online info session to present the new Intra-Africa Academic Mobility Scheme.
The event will take place on 13 March 2023 from 14.30 – 17:00 (CET/CEST, Brussels time) and will be webstreamed.
Speakers will inform participants on the Programme and its policy framework. They will also give advice on how to prepare a proposal and practical information on submission of proposals.
Please note that the new call will be published in the coming weeks after this event.
The link of the web streaming is available here
Participants are invited to send their questions in advance using the following email address: EACEA-IntraAfrica-IntraACP@ec.europa.eu. The address is available also during and after the session.
education grant

Monday 13 March 2023, 14:30 - 17:00 (CET)

Live streaming available
Practical information
When

Monday 13 March 2023, 14:30 - 17:00 (CET)

Where

Languages

English, French
Description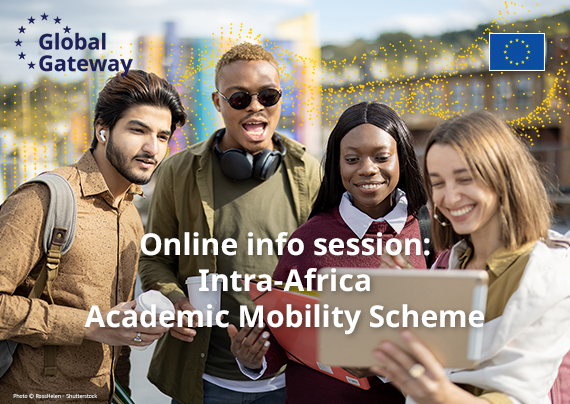 14:30 - 14:40

Welcome: Opening remarks

14:40 - 15:00

Session 1:

EU engagement with partner countries in education - Online Info Session: INTRA-AFRICA Academic Mobility Scheme

English

Download

EU-Africa partnership in Education and skills - Online Info Session: INTRA-AFRICA Academic Mobility Scheme

English

Download

15:00 - 16:00  

Session 2:

Intra-Africa Academic Mobility Scheme: Objectives and Design - Online Info Session: INTRA-AFRICA Academic Mobility Scheme

English

Download

 

Session 3:

How to Get prepared and Apply - Online Info Session: INTRA-AFRICA Academic Mobility Scheme

English

Download

16:15 - 16:45 

Questions & Answers

MOBAF info-session Q&A 13/03/2023

English

Download

16:45 - 16:50

Closing remarks