The European Education and Culture Executive Agency (EACEA), in cooperation with the European Commission, has organised an online information session on the call for proposals "Partnerships for cooperation in the field of education, training and youth submitted by European NGOs" (call ERASMUS-2023-PCOOP-ENGO).
The primary goal of Erasmus+ Partnerships for cooperation – Cooperation Partnerships is to allow organisations to increase the quality and relevance of their activities, to develop and reinforce their networks of partners, to increase their capacity to operate jointly at transnational level, boosting internationalisation of their activities and through exchanging or developing new practices and methods as well as sharing and confronting ideas.
More information on the action can be found in the "Cooperation Partnerships" section of the Erasmus+ Programme Guide (available in all official languages of the EU), and in the 1st Corrigendum to the 2023 Erasmus+ Programme Guide.
The information session addressed the conditions of the call for proposals, the policy priorities and the application procedure, to help potential applicants prepare a good proposal.
The event took place online on 19 January 2023 from 14:30 to 17:00 (Brussels time). It was web streamed and recorded.
The presentations used during the info session are available below:
We invite you to check the web page of the info session organised for the ENGO 2022 call for more information on how to submit a proposal / the application process from a technical point of view. The page is available here.
The video recordings of the event are available here and by clicking on the Agenda of the event (see please below).
To help us better organise future events, please provide your feedback in relation to this info session by filling in this EU survey.
How to apply and further information
The call for proposals ERASMUS-2023-PCOOP-ENGO is currently open for applying on the Funding and Tender Opportunities Portal:
The deadline for submission of grant applications is 22 March 2023 (17:00 - Brussels time).
Applicants are invited to send their questions concerning the call to the following email addresses:
For questions relating to partnerships for cooperation in the field of education and training submitted by ENGOs:

EACEA-EPLUS-EDU-ENGO

ec

[dot]

europa

[dot]

eu

(EACEA-EPLUS-EDU-ENGO[at]ec[dot]europa[dot]eu)

For questions relating to partnerships for cooperation in the field of youth submitted by ENGOs:

EACEA-YOUTH

ec

[dot]

europa

[dot]

eu

(EACEA-YOUTH[at]ec[dot]europa[dot]eu)
education grant

Thursday 19 January 2023, 14:00 - 17:00 (CET)

Online only
Practical information
When

Thursday 19 January 2023, 14:00 - 17:00 (CET)

Where

Languages

English
Description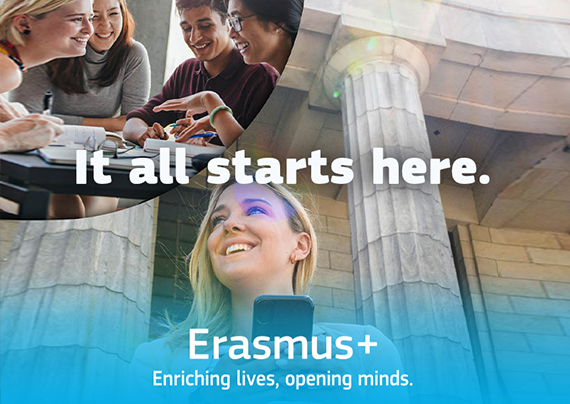 Agenda:
14:00 – 14:30
Connection of participants
14:30 – 14:40

Welcome

- Lorenzo GABRINI-BELLINCAMPI (Head of Sector EACEA A2)

Presentation Infoday EACEA PCOOP ENGO 2023- Welcome

English

Download

14:40 – 15:00

Policy priorities and objectives of the action: Focus on ENGOs

- Eva BIRINYI (Policy Officer, DG EAC A1)
- Sigrid SMITH-TONESSEN (Programme Officer, DG EAC B3)

Presentation Infoday EACEA PCOOP ENGO 2023 - Policy context EDU

English

Download

Presentation Infoday EACEA PCOOP ENGO 2023 - Policy context YOUTH

English

Download

15:00 – 15:20

Questions and answers: Slido

- Moderator: Lorenzo GABRINI BELLINCAMPI (Head of Sector, EACEA A2)

15:20 – 15:40

Call for proposals 2023: main features

- Teodora BALAU (Call coordinator, EACEA A2)

Presentation Infoday EACEA PCOOP ENGO 2023- Call for proposals 2023 main features

English

Download

15:40 – 15:50
Break
15:50 – 15:55
Slido – What is an ENGO?
15:55 – 16:25

Tips on preparing a good project proposal

- Cristina FERNANDEZ ESTRADA (Call coordinator, EACEA A5)

Presentation Infoday EACEA PCOOP 2023 - How to prepare a good proposal

English

Download

16:25 – 16:35

Sharing of experience: presentation of two projects

- Wim GABRIELS (Director, Erasmus Student Network)

Presentation Infoday EACEA PCOOP ENGO 2023 - Sharing of experience: presentation of an ENGO project

English

Download

16:35 – 17:00

Questions and answers: Slido

- Moderator: Lorenzo GABRINI BELLINCAMPI (Head of Sector, EACEA A2)

17:00

Closure of the event

- Lorenzo GABRINI BELLINCAMPI (Head of Sector, EACEA A2)