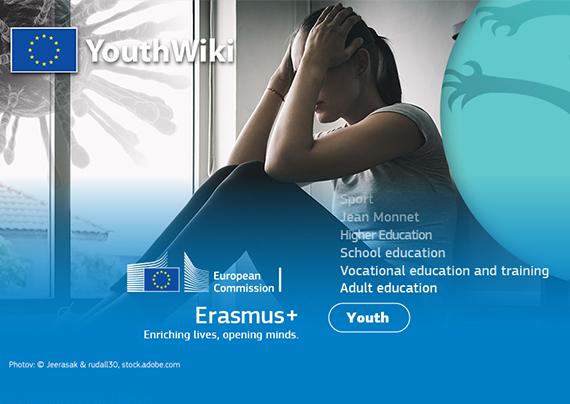 Wondering how the COVID-19 crisis has impacted young people's mental and emotional wellbeing?
After 2 years, the short and long-term effects of the pandemic are becoming increasingly clear. COVID-19 has certainly had a substantial impact on young people due to disruptions in learning, reduced opportunities for part-time work, and a lack of social interaction.
Join the Eurydice team for a live talk to discover more about the pandemic's impact on young people's mental and emotional wellbeing.
The talk will be streamed live on the #EurydiceEU Facebook Page.
Our special guests will be: Giulia Paolini, Analyst and Youth Wiki coordinator, Mareike Ketelaar, German National Correspondent, Maria Rodriguez, member of the European Youth Forum, Claire Russon, Psychologist (Attachée à la direction, Centre psycho-social et d'accompagnement scolaires) and Alione Touré, Psychologist and President of the CAR (Commission des Aménagements Raisonnables) from Luxembourg.
Details
Publication date

6 April 2022

Author