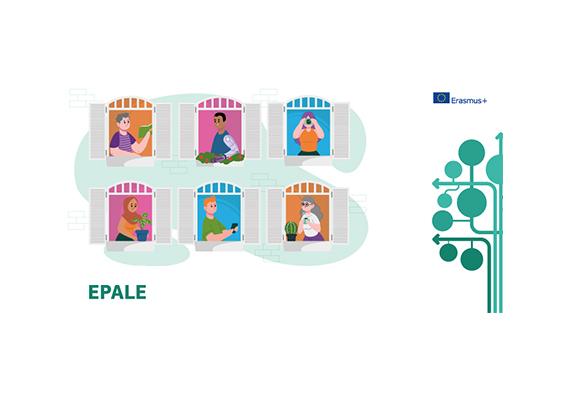 With the going live of the brand new Electronic Platform for Adult Learning in Europe (EPALE), the publication of the 2020 Community Storybook, and the initiation of the 2021 Community Stories initiative, April has been an exciting month for the adult learning community.
The newly designed website is more user-friendly, faster, easier to navigate and boasts several new features. EPALE members have access to all the dedicated content available exclusively for registered users like to the recently published 2020 Community Storybook. This e-book, with the preface coming from the EACEA director Mr. Roberto Carlini, offers a collection of 114 inspirational stories of the EPALE community responding to the COVID-19 pandemic.
The 2021 Community Stories Initiative, launched on 27 April, invites stakeholders to have a say with regard to the three Thematic Focuses chosen for 2021:  Life and work skills for empowering adults to learn and participate, Digital Transition and the opportunities of blended learning, Inclusive Social Change for Sustainability and Fairness.
Take a look, become an EPALE member, get access to the 2020 EPALE Community Storybook and contribute and share your opinions, experiences and ideas with regard to the 2021 Community Stories Initiative.
Visit here the new EPALE 
Details
Publication date

28 April 2021