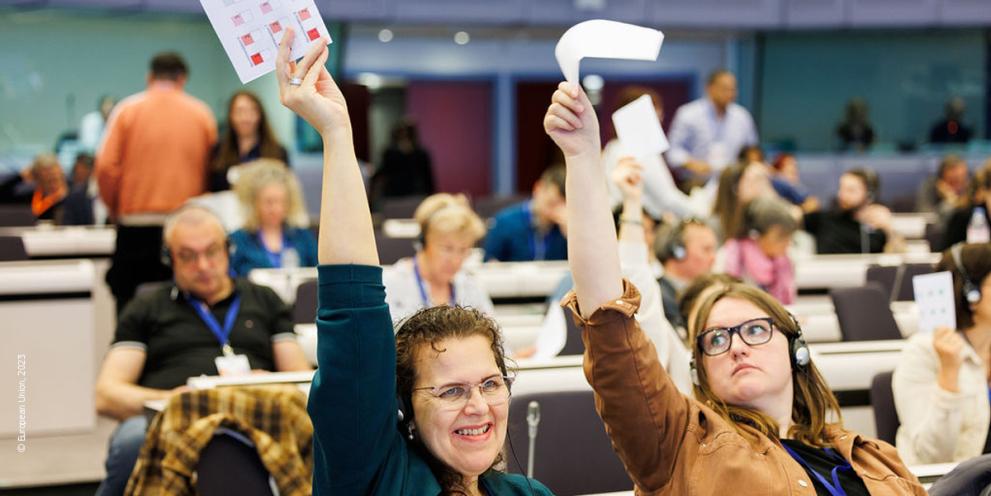 The European Commission has launched a public consultation on Erasmus+, the European Union's flagship programme for education, training, youth, and sport. This initiative provides an opportunity for individuals and organisations to express their opinions and contribute to the evaluation of Erasmus+.
Are you a student, an educator, a youth worker? Are you working in an NGO or civil society? Anyone can contribute - We are looking forward to hearing your views.
The consultation seeks feedback on various aspects of Erasmus+, including:
Relevance: Do  you believe the programme's objectives are relevant to today's current needs?
Sustainability: how effectively is Erasmus+ working to reduce its carbon footprint?
Inclusion: how inclusive and easy-to-grasp is the programme? Does it effectively reach out to people with fewer opportunities?
Participate in the Consultation
The consultation is available in all 24 EU languages.
Send your input by 8 December 2023.
Background
Building on the call for evidence conducted in 2022, this public consultation will feed into the assessment of the Erasmus+ programme's overall performance around five criteria (effectiveness, efficiency, relevance, coherence, EU added-value). The public consultation will help the Commission gather information and views on the delivery and results of the novelties introduced in this generation of the programme, such as European Universities, Centres of Vocational Excellence and Erasmus+ Teacher Academies.
Details
Publication date

15 September 2023

Author