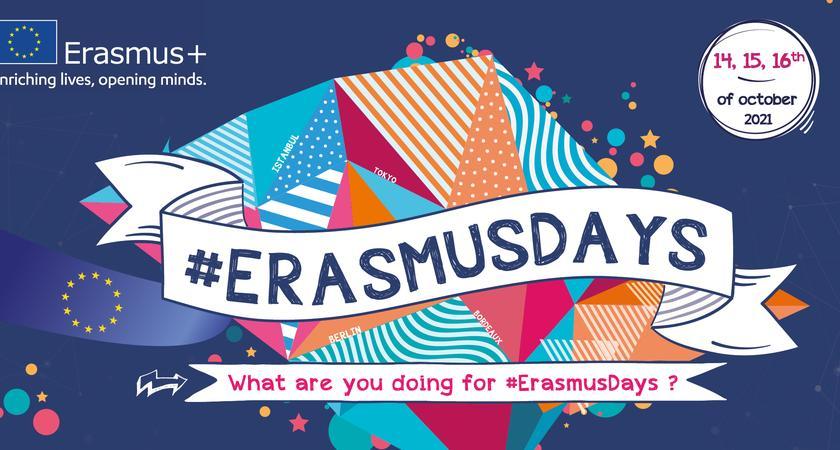 Share your experience as an Erasmus+ beneficiary at events and initiatives across the world!
Erasmus+ is all about its participants and their stories. From 14-16 October 2021, past, present and future beneficiaries will have the chance to celebrate the EU's flagship programme and share their experience at events and initiatives organised across the world.
Getting involved
Institutions, organisations and individuals who have benefitted from Erasmus+ funding can organise events and share their project results. If you are an Erasmus+ beneficiary who currently receives or has received Erasmus+ funding, get in contact with the National Agencies managing the Erasmus+ programme in your respective home country to find out how you can take part.
Visit the Erasmus Days website and find out how to register your event!
See the full announcement on the European Commission's Erasmus+ website.
Details
Publication date

29 July 2021