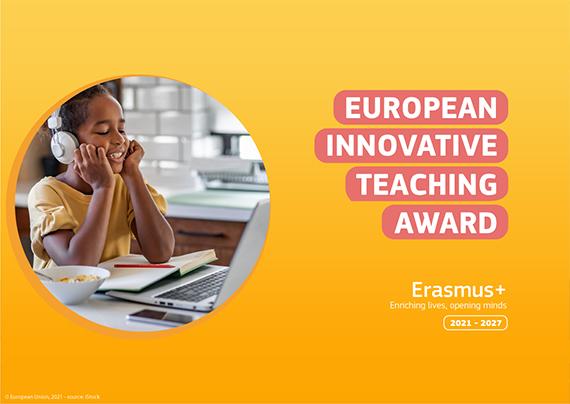 The European Innovative Teaching Award (EITA) is one of the initiatives of the European Education Area.
For this first edition, the Award will highlight excellence in teaching within the Erasmus+ projects, from Early Childhood Education and Care, through Primary and Secondary Education, to Vocational Education and Training.  Altogether, 104 projects will be awarded on a theme that is very topical: Distance and Blended Learning.
The launch event will be streamed online at the following link.
During the launch event Commissioner Mariya Gabriel will discuss with dr. Simona Kustec, Minister of Education, Science and Sport from Slovenia, on the importance of supporting teachers, the potential of blended learning as well as the benefits of the Erasmus+ programme.
Please find more information on this initiative here.
Follow Erasmus+ on social media and share your views using the hashtag #EITA2021
Details
Publication date

13 September 2021