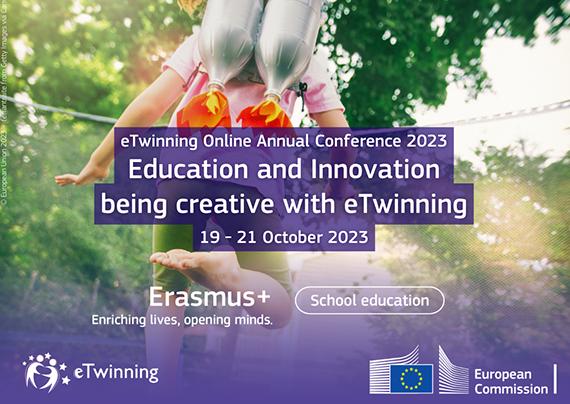 In line with the Annual Theme 2023, 'Innovation and Education', the eTwinning Annual Conference 2023 will assist participants in imagining an innovative and creative educational setting with the support of eTwinning.
Education is central to planning, building and deploying innovative pedagogies and nurturing talents. It also plays a key role in developing, disseminating and accrediting knowledge and innovation.
The first day of the event will be streamed online and is open to everyone.
Find more information, latest programme and link to the livestream of the event.
If you know teachers, trainers or school leaders interested in enhancing the quality of their teaching through innovation and technology, spread the word!
Details
Publication date

11 October 2023

Author