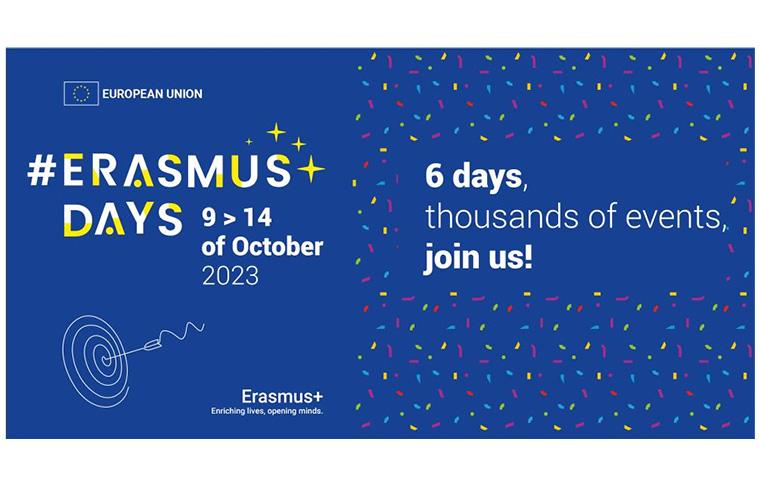 Events for everyone
Erasmus+ Days are a celebration of the EU's flagship programme supporting education, training, youth and sport. Events and initiatives are held around the world.
Events are open to anyone, even if you've not taken part in an Erasmus+ project yet. 
Got something to share?
Are you an Erasmus+ beneficiary who currently receives or has received Erasmus+ funding and would like to organise or be involved in running an event? You can get in contact with your National Agencies or National Erasmus+ Offices managing the Erasmus+ programme in your home country.
Read the full announcement on the European Commission's Erasmus+ website
Learn more on the Erasmus+ Days website
Background
Erasmus+ Days celebrate the programme's success and showcase the benefits of the life-changing learning experiences it offers. It is also an occasion for potential beneficiaries to find out more and join the programme.
Details
Publication date

5 September 2023

Author