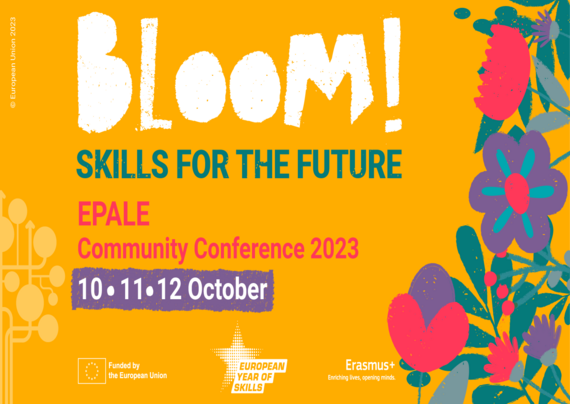 Let's celebrate the continuous change, growth, and evolution that underlie lifelong learning and skill acquisition. Allow yourself to engage in this transformative process, especially in the context of the European Year of Skills. Bloom! Skills for the Future aims to emphasise the potential of Adult Learning and Education to empower individuals to adeptly navigate changes in the labor market, engage citizens in society and democracy, and make learning accessible to everyone.
The 2023 Conference revolves around three themes:
The plenary sessions will include inspiring keynote speeches, panels and EPALE talks. They are freely accessible online via EPALE, Facebook, LinkedIn, and X (previously known as Twitter).
Each plenary session will be followed by a not-to-be-missed interactive workshop with limited seats available. Register now for the Workshops!
The 2023 EPALE Community Conference also includes a series of national side events.
Details
Publication date

25 September 2023

Author