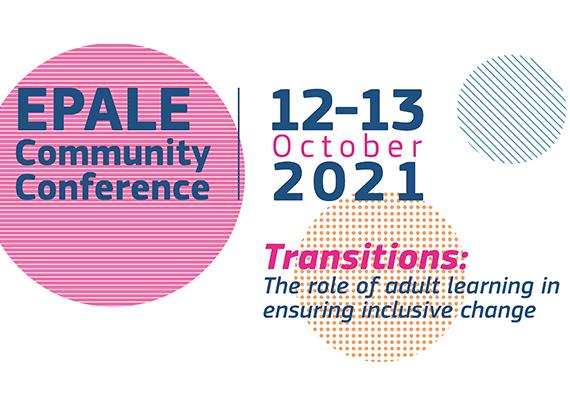 The conference will provide an opportunity to discuss how adult education and learning can help reshape our society, promoting inclusive and sustainable models.
The pandemic has exposed and exacerbated vulnerabilities in our globalised and interconnected world, with profound and long-lasting effects. Fast-paced changes on multiple levels – digital, demographic, and environmental – have been the norm in recent times. In this context, the conference revolves around the concept of transition. Transitions are full of uncertainty and instability, but being inherently transformative, they also provide an extraordinary opportunity to sketch out new models, paying particular attention to the challenge of not leaving anyone behind.
The conference's plenary sessions (public events available to view via the EPALE platform) will be split across two days.
But the conference doesn't end here!
Far from it! The following week, on the 18 and 19 October, the conference will continue, opening the stage for collaborative discussions. Participants will have the opportunity to have their say, taking part in four participatory workshops to be attended upon registration.
The EPALE Community Conference will also host 8 national panels to allow participants to deepen and discuss national priorities and practices… in national languages.
Don't miss out!
Find more about EPALE here. 
Read more about the EPALE Community Conference 2021 here.
Details
Publication date

11 October 2021