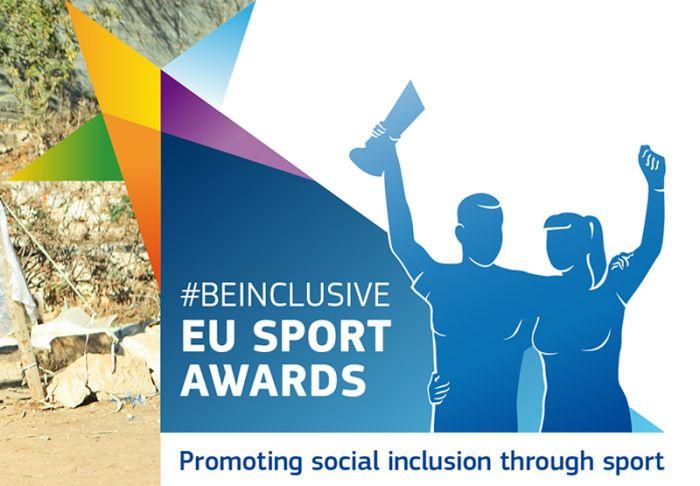 Find the entry requirements and submit your entry for the #BeInclusive EU Sport Awards on the F&TP.
The 2021 #BeInclusive EU Sport Awards aim to reward the best projects that have successfully supported social inclusion through sport. Projects can include disadvantaged, marginalised or underprivileged groups such as individuals with difficult social, economic or educational backgrounds, people with a disability, health problems, or cultural differences such as migrants, refugees, people belonging to ethnic minorities or suffering geographical barriers, etc.
The awards will feature the following three categories:
Breaking barriers: To reward projects that show resilience, giving examples of how to overcome obstacles to participation.
Celebrating diversity: To reward projects that show tolerance, giving positive examples of different people groups and working together or emphasise the benefits of understanding each other.
Inspiring change: To reward projects that show inspiration, giving positive examples of empowerment and role models from groups with fewer opportunities that step up and lead change.
The winner and the finalists (ranked 2nd and 3rd) in each category will be chosen to inspire other organisations and individuals around Europe. They will all be announced and showcased at the award ceremony where they will receive their prizes.
The first Rules of Contest have now been published on the European Commission's Funding & Tender Opportunities Portal (F&TP). You can find them on the corresponding F&TP page available here.
Details
Publication date

30 August 2021