The European Education and Culture Executive Agency (EACEA) is organising an online info event to explain the funding opportunities available under the 2023 calls for proposals for Erasmus Mundus Joint Masters and Erasmus Mundus Design Measures.  
The live web-streaming will take place on 22 November 2022 from 10.00-12.30 (CET/CEST, Brussels time).
Speakers will offer advice and tips on how to prepare and submit project proposals.
Please note that pre-registration is compulsory in order to follow this event in web stream.
The recording of the event is available here 
Participants are invited to send their questions in advance using the following email address:

EACEA-EPLUS-ERASMUS-MUNDUS

ec [dot] europa [dot] eu (EACEA-EPLUS-ERASMUS-MUNDUS[at]ec[dot]europa[dot]eu).
The address is available also during and after the session.
The recording, PowerPoint presentations and a link to the Frequently Asked Questions (FAQs) will be available here after the event.
Data Protection Notice - Online info session: Erasmus Mundus Action 2023
English
Download
education grant

Tuesday 22 November 2022, 10:00 - 12:30 (CET)

Live streaming available
Practical information
When

Tuesday 22 November 2022, 10:00 - 12:30 (CET)

Languages

English
Description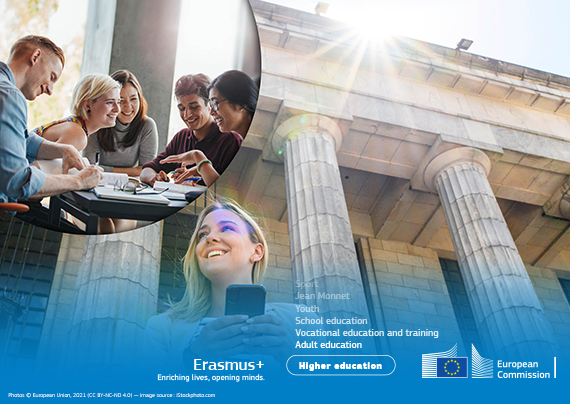 10.00 – 10.15   
Introduction
10.15 – 10.50

Erasmus Mundus Design Measures

General framework of the action
Eligibility and award criteria
Practical instructions on how to submit a proposal

Online info session: Erasmus Mundus Action 2023 - Erasmus Mundus Design Measures (EMDM)

English

Download

Online info session: Erasmus Mundus Action 2023 - How to prepare your Erasmus Mundus Design Measures (EMDM) proposal

English

Download

10.50 – 11.00
Q&A session
11.00 – 11:10

Break

11.10 – 12:20   

Erasmus Mundus Joint Masters

General framework of the action
Eligibility and award criteria
Practical instructions on how to submit a proposal

Online info session: Erasmus Mundus Action 2023 - Erasmus Mundus Joint Masters (EMJM)

English

Download

Online info session: Erasmus Mundus Action 2023 - How to prepare your Erasmus Mundus Joint Masters (EMJM) Proposal

English

Download

12.20 – 12.30
Q&A session + Closure