The European Education and Culture Executive Agency (EACEA), together with the European Commission, organises an online information session on 16 November to provide information on funding opportunities available under the Erasmus+ 2023 calls for proposals Civil Society Cooperation in the field of Youth Education and Training.
The general aims of these calls are the following: to raise awareness of European policies, to increase stakeholder commitment and cooperation and to boost the exchange of good practices in the field of policy development among the members. The Info Day will refer to two calls: one awarding Framework Partnership Agreement (for 3 years) and one awarding the Specific Partnership Grant Agreement for 2023. During this session, we will briefly go through the policy context and the call, but we will mainly focus on how to prepare a good proposal. As for the application process, we encourage you to watch the dedicated pre-recorded video and ask questions during the Q&A session during the event.
The Info Day is an open online event. It will be recorded. Please find below the link to the event and the agenda.
For further questions, please do not hesitate to reach us through our functional mailbox: EACEA-YOUTH@ec.europa.eu.
Watch the recording of the event here.
Don't forget to fill in our satisfaction survey after the event! (Please note that the link will be active only after the event).
Please find the translations of the Youth, Education and Training call for proposals in German and French below
education grant

Wednesday 16 November 2022, 14:00 - 18:00 (CET)

Live streaming available
Practical information
When

Wednesday 16 November 2022, 14:00 - 18:00 (CET)

Languages

English
Description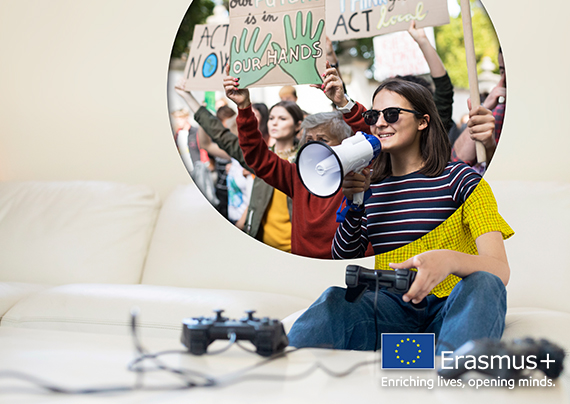 13:30 – 14:00
Connection of participants
14:00 - 14:10
Welcome by EACEA

14:10 – 14:20

Policy context for Key Action 3: 'Support for Policy Reform, Civil Society Cooperation'

Call for proposals 2023: Objectives – Themes and priorities- Activities- Expected impact

14:40 – 15:00

Questions via Slido

15:00 – 15:20

Call for Proposals 2023: what's new - main features

Operating grant
FPA/SGA
LS I    

 

Online info session: Civil Society Cooperation in the field of Youth, Education and Training 2023 - First part 

English

Download

15:20 – 15:30

BREAK – 10'

15:30 – 16:30

How to prepare a good PROJECT PROPOSAL

Eligibility and Award criteria (recommendations)
Financial & operational capacity
Admissibility
How to fill correctly in Part C (for FPA), Part B (for both FPA and SGA), Budget calculator (for SGA)
What's next after the submission

16:30 – 17:00

Questions via Slido

17:00 – 17:20

Q&A about the Submission and Evaluation processes

Based on the pre-recorded presentations made available before the Info session
17:20 – 17:30
Closing session
 

Online info session: Civil Society Cooperation in the field of Youth, Education and Training 2023 - Second part 

English

Download