The European Education and Culture Executive Agency (EACEA) is holding an online info session on 7 June 2023 from 10:00 a.m. to 13:00 p.m. to present the funding opportunities of the 2023 call for proposals for Town Twinning.
This online session will provide information on the content and requirements of the call for proposals. Besides the presentation of the objectives, priorities and expected outputs of the call, the session will also cover some practical aspects of the submission process.
You can send in your questions beforehand when registering for the event or ask them during the session.
For more information about the call see also:
The Funding & Tender Opportunities Portal
The call document
The calculator
Future info sessions:
On 23 June a specific session will take place on How to submit an application and associated partner search.
On 6 September a Questions & Answer session will be held.
Register here
Book your seat, 6 days left to register, registration will end on 6 June 2023, 23:59 CEST
citizens' Europe
Live streaming available
Practical information
When

Where

Livestream

Starts on Wednesday 7 June 2023, 10:00 CEST

Languages

English
Description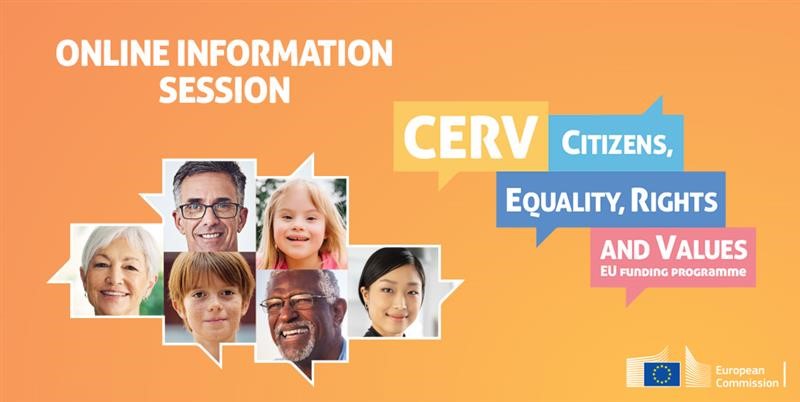 Agenda - Online info session - call for proposals Town Twinning - CERV-2023-CITIZENS-TT
English
Download
09:45-10:00

Connection of participants & speakers to Webex.

SLIDO

10:00-10:10

Welcome and opening remarks.

EACEA.B3, Gilles PELAYO,
Head of Unit "Citizens and EU Values"

10:10-10:20

Political priorities 

Information on policy priorities, areas of
intervention, budget available, expected activities and result.

DG JUST - Christopher SHARP

10:20-10:50

Presentation of the call 2023

Admissibility, eligibility and award criteria.
Horizontal aspects: EU values, gender
mainstreaming and child protection declaration.
Lump - sum financing system.

EACEA.B3 Marco SIOLI

10:50-11:10

Question & Answers

11:10-11:30
Break
11:30-11:40

Best practice testimony

EACEA.B3 -  Michela BEATI

11:40-12:00

Tips and tricks

EACEA.B3 - Elena PEDONE

12:00-12:10

Communication obligations

EACEA.B3 - Stella MANCINI

12:10-12:20

Submission process

EACEA.B3 - Inma PEREZ ROCHA

12:20-12:30

National Contact Point (NCPs)

and their role in assisting the applicants

12:30-12:45

Question & Answers

12:45-12:50

Feedback from the meeting (Slido)

EACEA. B3

12:50-13:00

Closing remarks

EACEA.B3 - Katerina XETHALI, Head of Sector