This half-day online event addressed the Erasmus Mundus Design Measures (EMDM) projects selected in 2022.
The meeting took place in the afternoon of 8 December, and involved the representatives of EMDM consortia, staff from the European Commission and the Executive Agency (EACEA), as well as the International Contact Points (ICP) of the National Agencies.
The purpose of the meeting was:
to provide information about the management of EMDM projects and the monitoring operated by the Executive Agency;
to present an overview of Erasmus+ future perspectives.
You can watch the recording of the event here:
Presentations from the event:
education grant

Thursday 8 December 2022, 14:00 - 16:30 (CET)
Practical information
When

Thursday 8 December 2022, 14:00 - 16:30 (CET)

Where

Languages

English
Description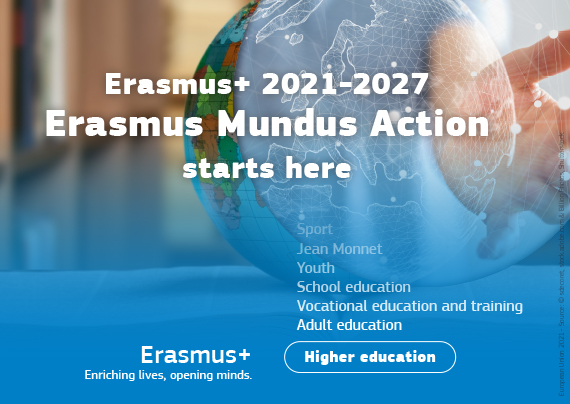 14:00-14:30

 

Connection of participants

 

14:30- 15:15

Moderator: Jacques Kemp – EACEA.A.3 Head of Sector

Welcome and opening remarks
Luciano Di Fonzo – EACEA.A.3 Deputy Head of Unit

Overview of the selection results
Monica Sambento – EACEA.A.3

Grant agreement overview
Mette Learie – EACEA.A.3

Questions & Answers
15:15– 15:30

Break

15:30– 16:30

Project management / monitoring and reporting
Bart Cosyns and Belen Enciso – EACEA.A.3
Questions & Answers

Erasmus+ future perspectives
Bruno Castro – DG EAC.C.3

Closing remarks
Jacques Kemp – EACEA.A.3

16:30

End