Includes the participation of Commissioner Mariya Gabriel, European Commissioner for Innovation, Research, Culture, Education and Youth.
The event will include sign language.
Please note that this event takes place on the mornings of 23 and 24 March. There are no sessions scheduled in the afternoons of 23 and 24 March.
REGISTRATION NOW OPEN.
Practical information
When

to

Languages

English, French, German, Italian, Spanish
Description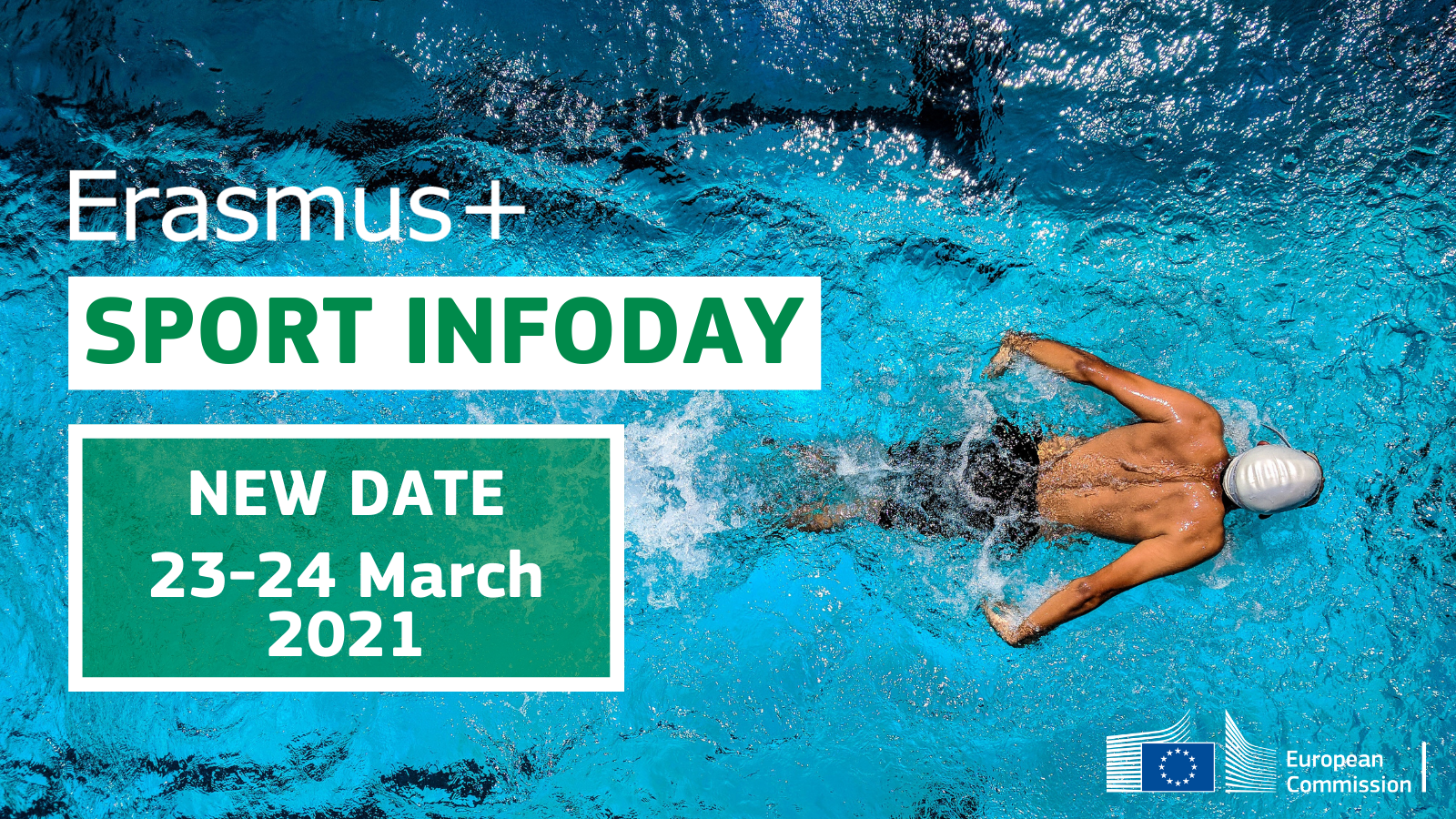 Agenda:
DAY 1 – 23 MARCH
9:30-10:00

Opening session

Moderator: Sophie Beernaerts, Head of Erasmus+ Department - Education, Audiovisual and Culture Executive Agency

Mariya Gabriel, European Commissioner for Innovation, Research, Culture, Education and Youth

Marc Tarabella, Member of the European Parliament

10:00-11:00

Session 1

Erasmus+ Sport, The New Programme

Moderator: Yves Le Lostecque, Head of Erasmus Mundus & Sport Unit – EACEA

Luciano di Fonzo, Deputy Head of Erasmus Mundus & Sport Unit – EACEA

Gael Broze, Head of Sport Sector – EACEA

11:00-11:30
Break & Networking via ConnexMe app

11:30-12:00

Session 2

Erasmus+ Sport, The Policy Priorities

Moderator: Florencia Van Houdt, Head of Sport Unit - DG EAC – European Commission

Stefano Pintus, Sport Unit, DG EAC – European Commission

Pedro Folgado, Chair of the Working Party on Sport

Heidi Pekkola, European Olympic Committees - EU Office

Romain Fermon, International School Sport Federation

12:30

End of the first day
DAY 2 – 24 MARCH
9:30-9:45

Welcome session

Yves Le Lostecque, Head of Erasmus Mundus & Sport Unit – EACEA

9:45-10:30

Session 3

Erasmus+ Sport, Submission procedure

Marco Boursier - Miguel Romero, EACEA

10:30-11:15

Session 4

Erasmus+ Sport, Evaluation process

Viera Kerpanova – Myriam Rancon, EACEA

11:15-11:30
Break & Networking via ConnexMe app

11:30-12:15

Session 5

Erasmus+ Sport, New Funding Mechanism

Luciano Di Fonzo – Helena Kamencikova, EACEA

12:15-12:30

Conclusions

Yves Le Lostecque, Head of Erasmus Mundus & Sport Unit – EACEA

12:30

End of the info day