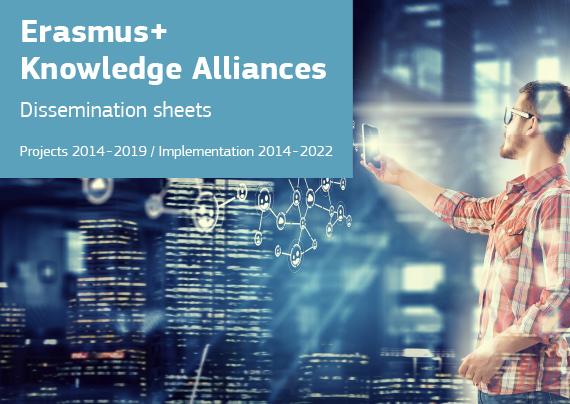 The second set of the Erasmus+ Knowledge Alliances dissemination sheets has been published and is available on the EU Bookshop. The updated publication includes a dissemination sheet for Knowledge Alliances projects selected from 2014 to 2019.
Read the publication to learn more about the innovative Knowledge Alliances financed by the Erasmus+ programme and implemented in many different fields by the joint work of universities, enterprises and other actors. Those projects foster innovation in higher education, business and the broader socio-economic environment by implementing new multidisciplinary approaches to teaching and learning, facilitating the flow and co-creation of knowledge and stimulating entrepreneurship and the entrepreneurial skills of students, higher education staff and company staff.
The dissemination sheets for Knowledge Alliances projects selected in 2020 will be included in the last update of the publication, which will probably be available in early 2022.
Download the publication on the EU Bookshop website.
Details
Publication date

30 June 2021